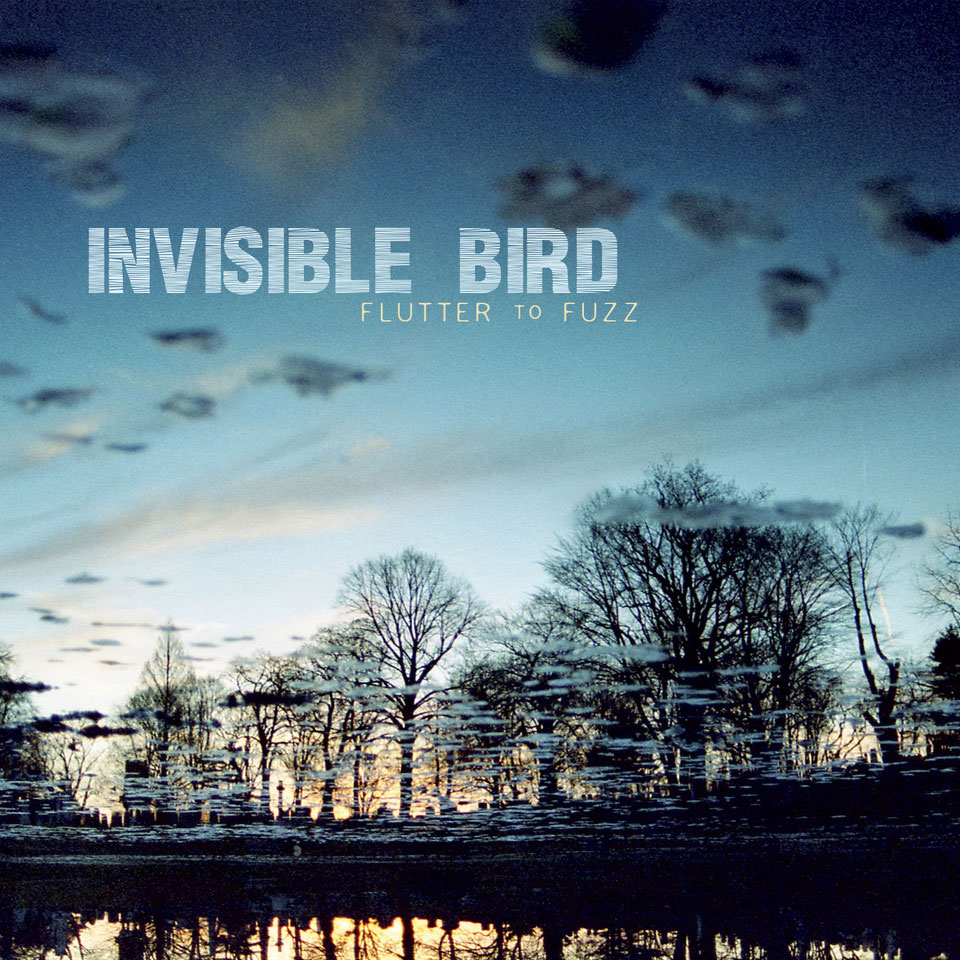 Shane Endsley-trumpet,whammy bass, electronics
Dave Devine-guitar/effects
Scott Amendola-drums,percussion,electronics
Tracklist:
1. Colorado Reel
2. Keep Digging
3. Bucketful Of Miracles
4. Low Voice
5. Cello Song (Nick Drake)
6. Everytime I Look Down I See You Up There – feat. Orenda Fink
7. Swagger Of The Tail Wagger
8. Amelia (Joni Mitchell)
9. A Little Dizzy – feat. Sam Amidon
10. Momentum & Backlash
11. Squirm, Sir Worm
The Band
A guitar, trumpet, and drum trio collectively led by three engaging and unique artists from the Bay Area and Colorado; Scott Amendola, Shane Endsley, and Dave Devine. Invisible Bird was formed in 2017 and is releasing it's debut album, Flutter to Fuzz, in the Spring of 2018. The group broadly employs the use of electronics to branch out from the raw acoustic trio sound. Trumpet and guitar take turns covering bass lines and all three players create swirling digital textures with a hefty collection of boutique stomp boxes. The three distinct compositional voices in the group craft original music that transport the listener from rootsy back beats to anthemic indie rock to acoustic modern jazz trio to ambient electronica. Invisible Bird also reinvents classic repertoire from artists like Nick Drake an Joni Mitchell and toys with new hits from artists like Bruno Mars and Rihanna. The debut album features cameos from special guests Sam Amidon and Orenda Fink (Azure Ray). Look for the group to be on the road starting in June of 2018!
INVISIBLE BIRD is a collective super-group formed in Denver, CO with compositions from all members. Each member of this collaboration has their own extensive resumes but just a few of their performance credits are listed below:
Scott Amendola (drums/electronics) is perhaps best known for his work over the years with Charlie Hunter and as a member of the Nels Cline Singers. In addition, Amendola is a frequent collaborator with Wil Blades, Ben Goldberg, Jeff Parker & Larry Ochs.
Shane Endsley (trumpet/effects) is a Denver native and member of the Grammy-nominated group Kneebody in addition to his work with Donny McCaslin, Steve Coleman, Slavic Soul Party, Ani DiFranco & as a leader. Shane is lauded by both DownBeat & JazzTimes as one fo the most creative trumpeters of his generation.
Dave Devine (guitar/effects) has recorded/performed with artists ranging from Brian Blade and The Fellowship Band, Art Lande and Ron Miles to Sun Kil Moon & the Czars. Devine is ever-present in both the Denver Rock & Jazz scenes as a leader with his band Relay as well as the Dave Devine Trio.